Reset or Delete Diagnostic Test
In some instances, a student's diagnostic test may need to be reset or deleted. However, once deleted, the data will be completely erased from our system. The data can be exported to an excel file first, before deleting the diagnostic, by clicking "Export Data" and then saving the file.
To delete a student's diagnostic test go to the "Reports" tab and select either "Education Galaxy Reports" or "LiftOff Reports"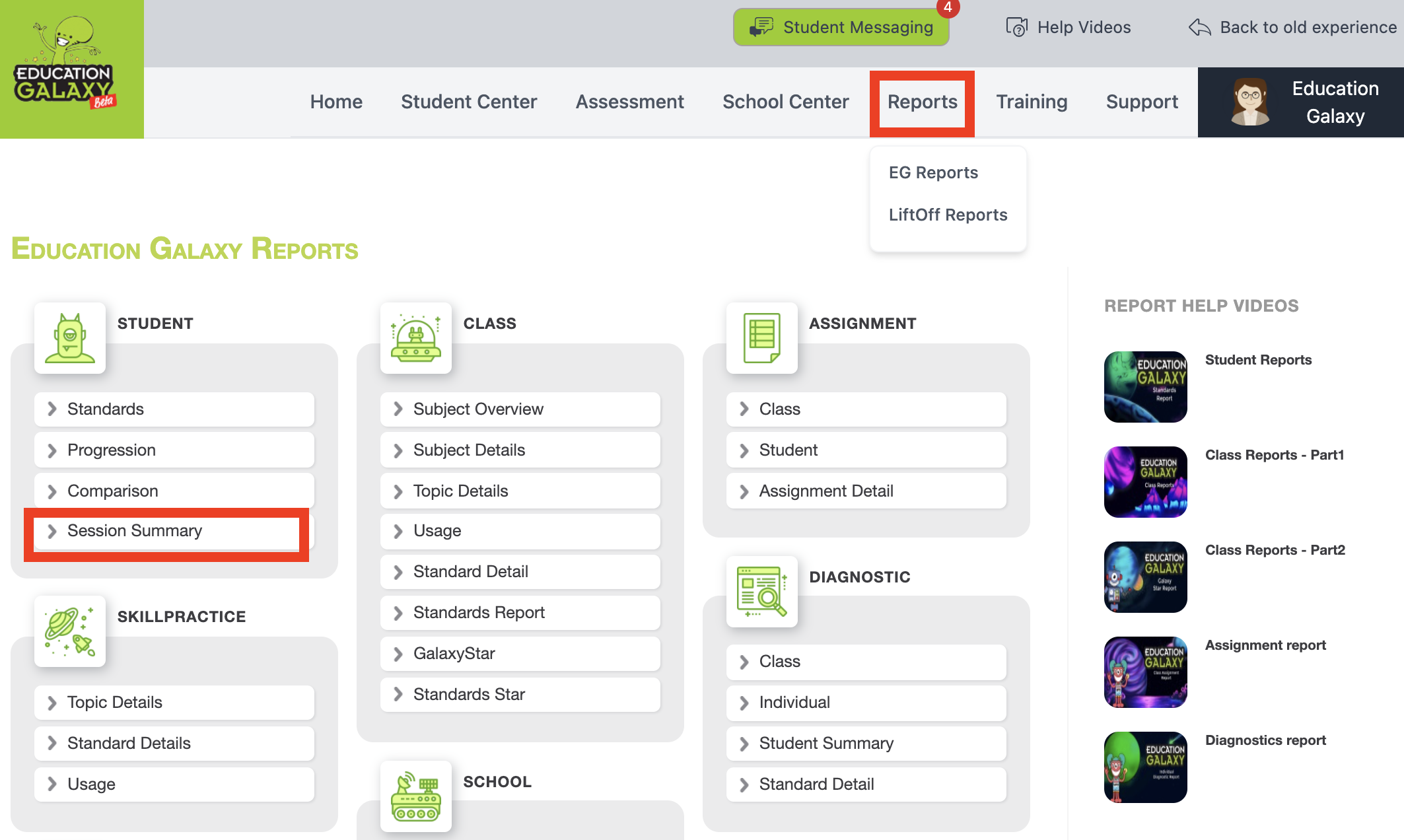 Under the "Student" section, select the "Session Summary" report
Filter by class and student from the drop-down menus
Under the drop-down menu for assignment type select "Diagnostics"
Click on the button "Show Report" 
Click on the button "Export Data" to save the information to your computer before you completely erase the data from our system
To the right of the diagnostic assignment details, next to the green arrow, click on the "delete" option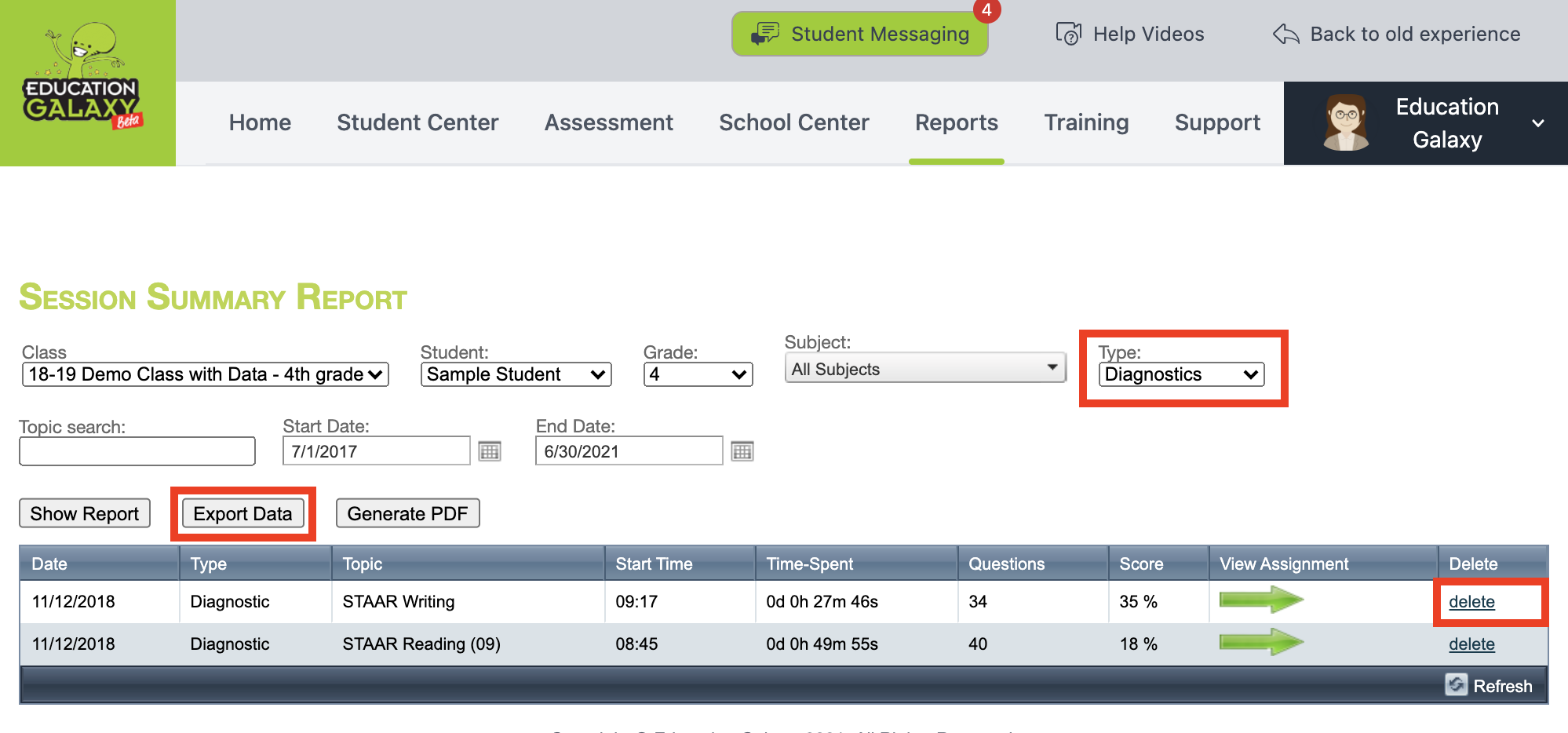 Pro-Tip: If the diagnostic has not completed, you will need to log in as that student and click through to finish the diagnostic before it can be deleted.
---
---