Reassign, Edit or Print an Assignment
To reassign, edit, or print an assignment just follow the steps below!
Click on the "Assessment" tab and select "View Test Bank" under the Assignment Center: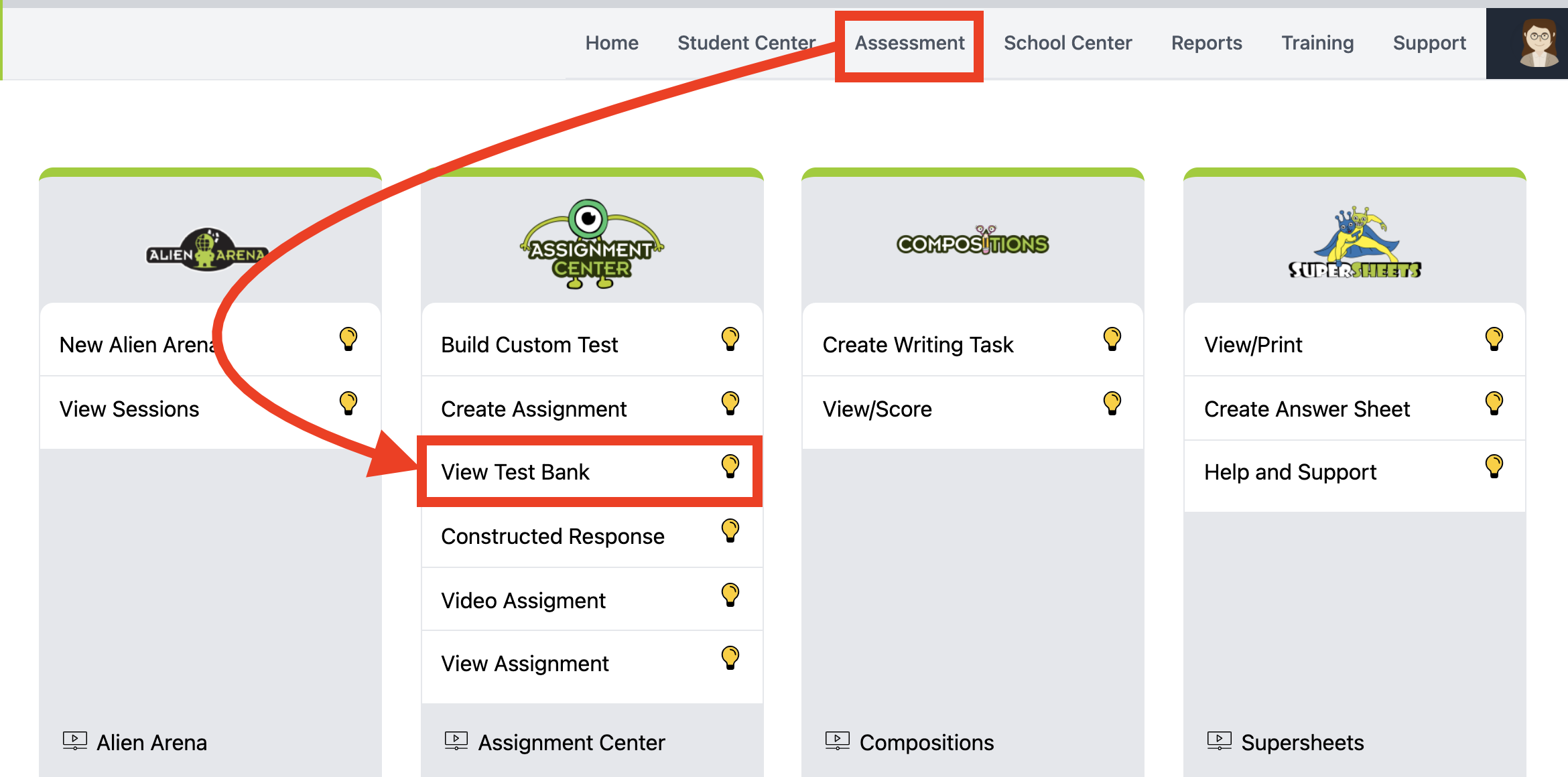 Filter by grade, subject, and author
Click on the "Show Tests" button
Click on the green arrow to preview the assignment

The preview screen gives the ability to add/remove questions, edit the assignment name, and passing goal.
Create a printable worksheet or assign to students online:

Click "Create Worksheet" to generate a worksheet in English or Spanish in PDF or Word format
Click "Assign to Students" to assign it to students online

If choosing "Assign to Students" online, set the assignment date and due date. Select the grade level of the students you are creating this assignment for and then select your class and click "Load Students"
If using for differentiated learning, leave a checkmark next to the student names that you wish to assign this assignment to and then click "Assign"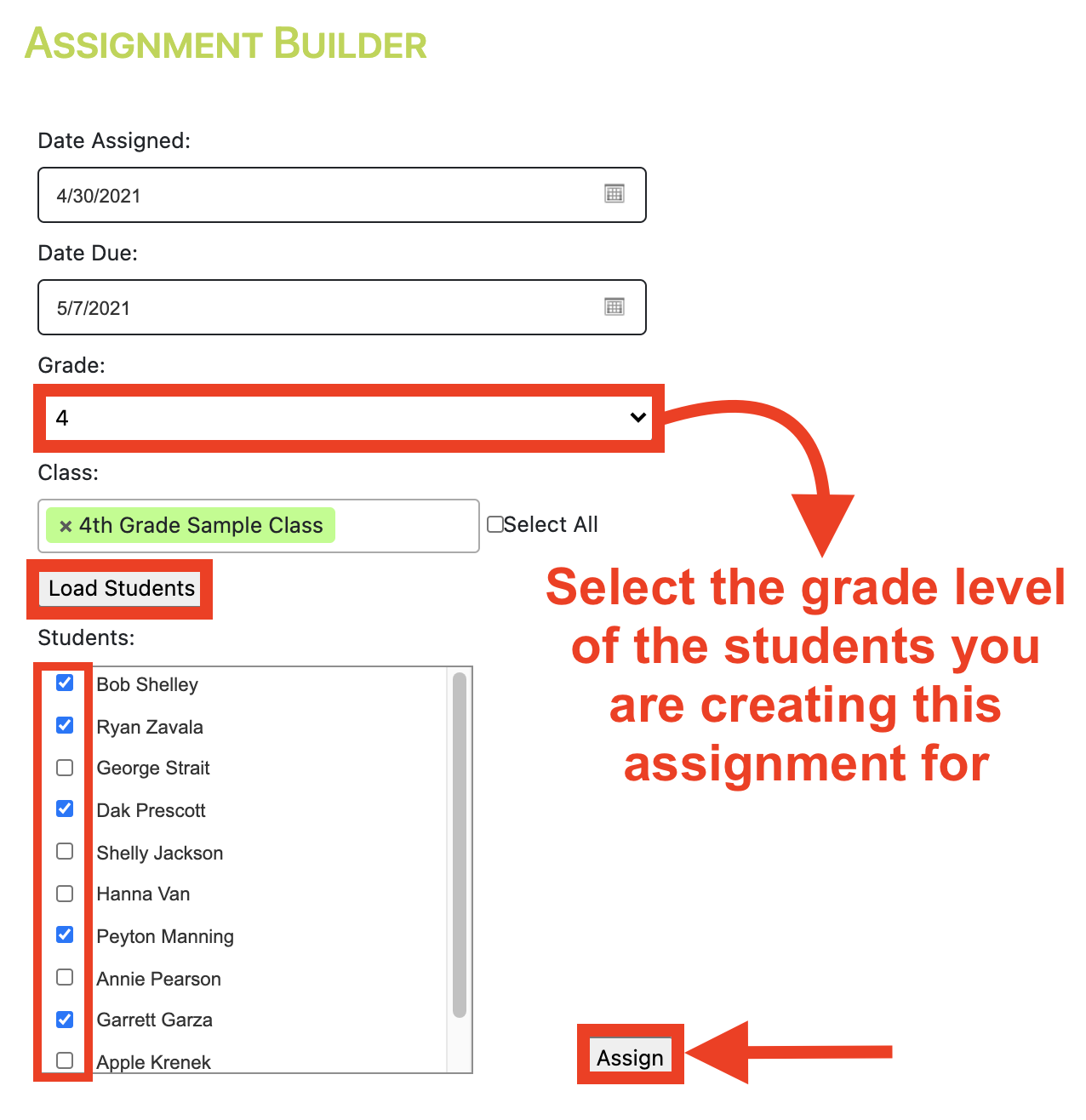 ---
---