Bulletin Boards
Celebrate student achievement by creating an Education Galaxy Bulletin Board showing Alien Rankings and Galaxy Stars! This will help celebrate every student as they earn galaxy stars and increase their ranking in Education Galaxy or Liftoff!
What is Prestige Mode? Click here to learn more about Prestige Mode
There are many examples listed below; you can create an inspirational bulletin board that informs students on a current goal. An interactive bulletin board that allows students to move their star or spaceship down the wall as they progress in rankings, or a competitive bulletin board that tracks the data you are focusing on as a team.
You can even create a Digital Education Galaxy Bulletin Board with Padlet or Google Slides.
Click here to check out our Motivating Students article to see a few creative examples brought to you by other teachers using our programs.
Click here to view the Education Galaxy's Bulletin Board Contest Entries from 2021-2022 school year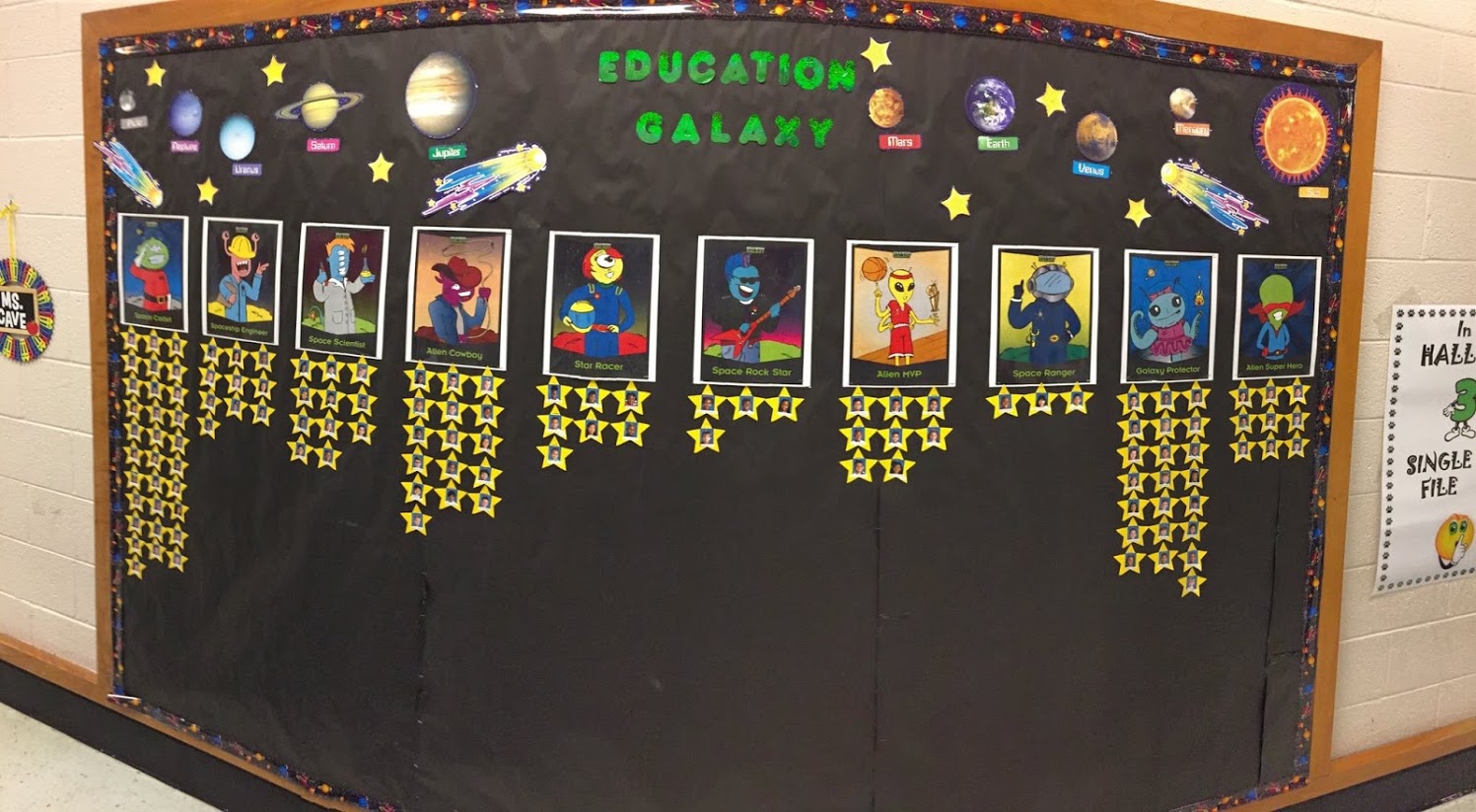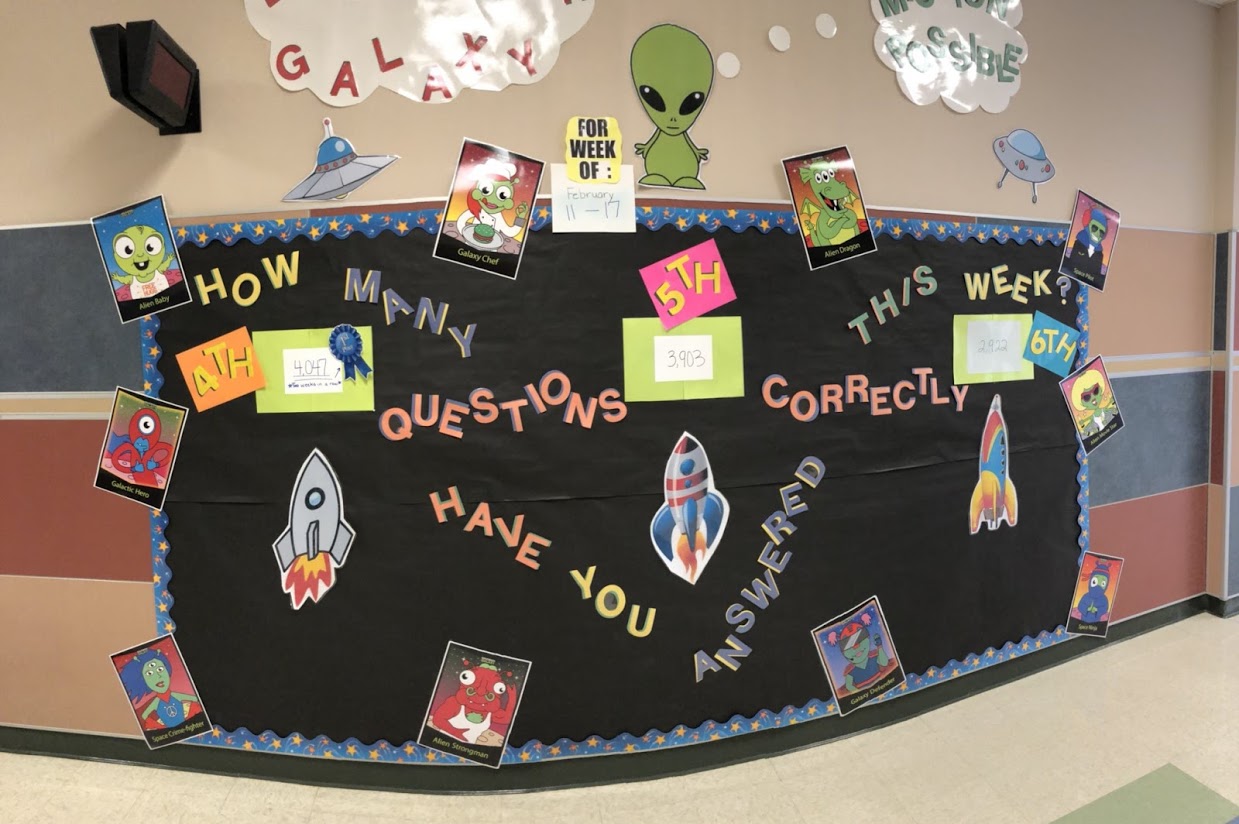 ---
---