Assigning Tests from other Teachers (Test Bank)
To view the custom tests that other teachers at your school have created follow the steps below:
Go to the "Assessment" tab and select "View Test Bank"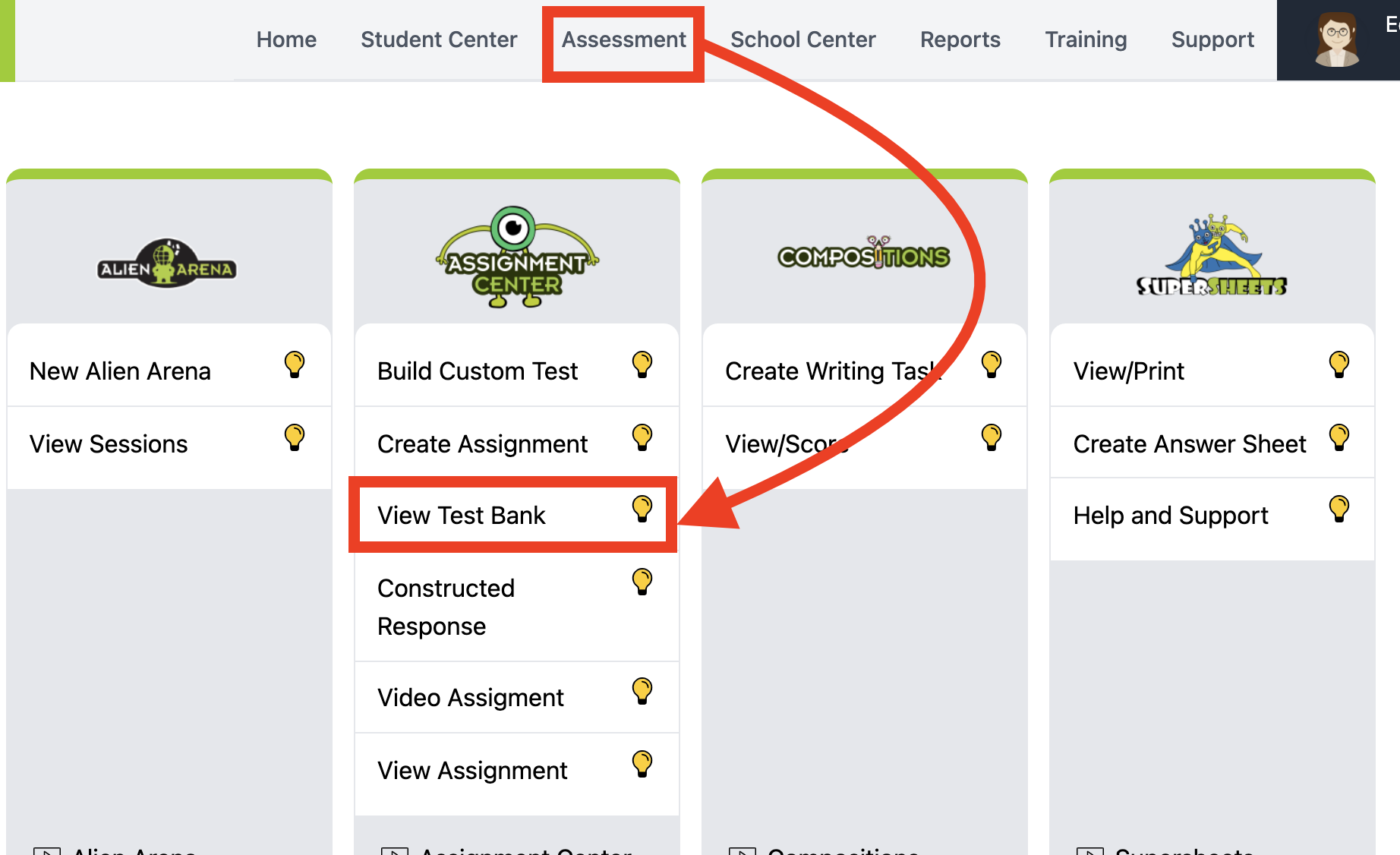 Click the drop-down menu under "Author:" this will populate a list of teachers from your campus who have created assignments that you can view and assign
Choose the teacher who created the test and click "Show Tests"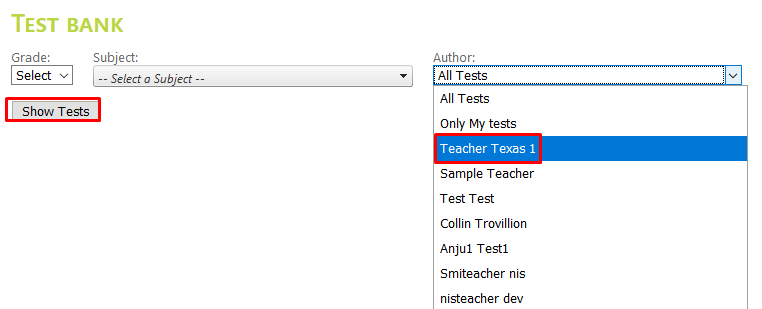 A list of all the Tests and Assignments the teacher created will appear. Choose the correct test to assign and click the green arrow to the very right under Preview/Assign

On the preview screen, you have the ability to add/remove questions, edit the assignment name, and passing goal. Assign it to students online or choose the "Create Worksheet" option.

Click "Create Worksheet" to generate a worksheet in English or Spanish in PDF or Word format
Click "Assign to Students" to assign it to students online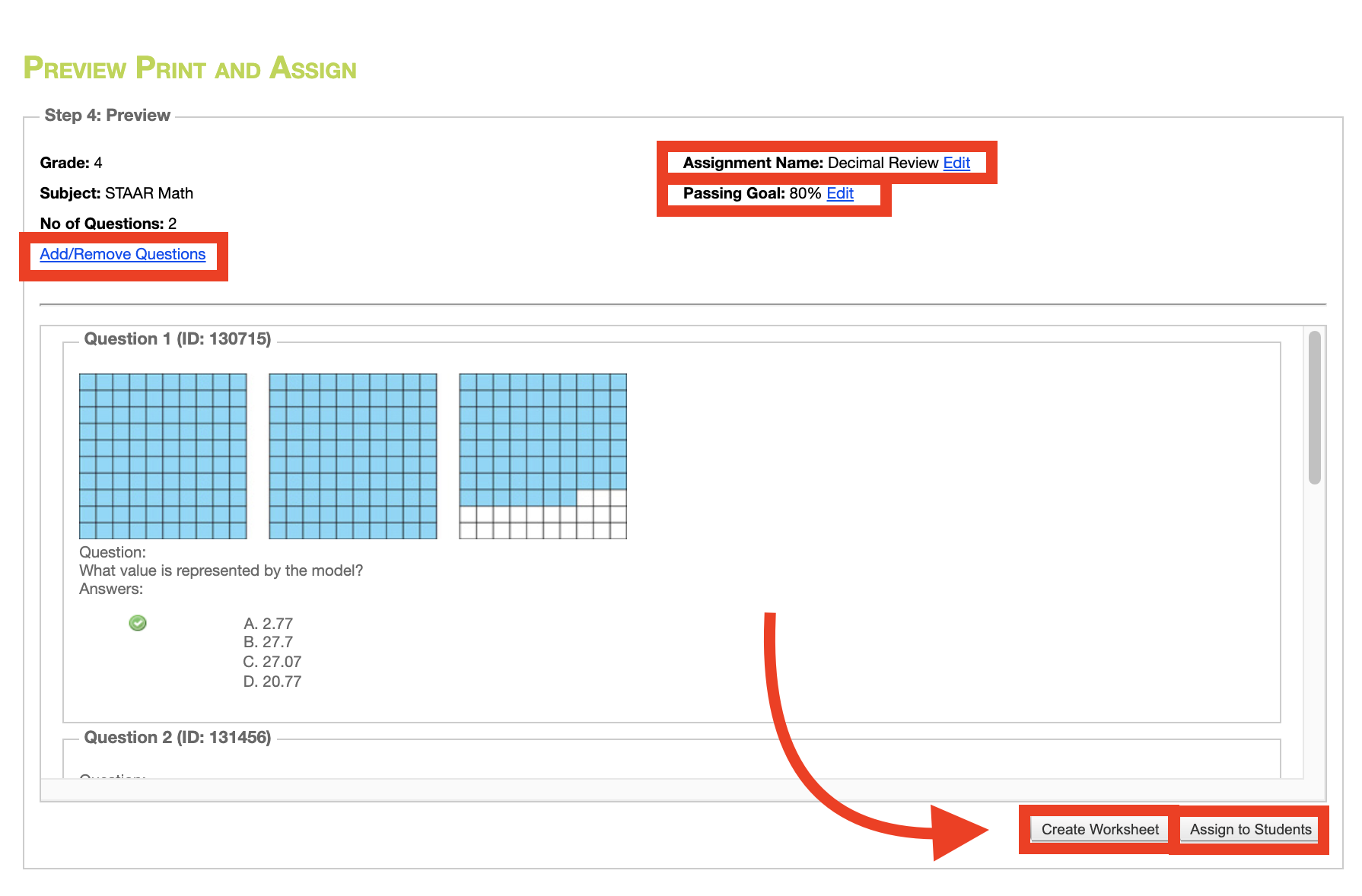 If choosing "Assign to Students" online, set the assignment date and due date. Select the grade level of the students completing this assignment and then select class and click "Load Students"
Differentiate by leaving a checkmark next to the student names to assign the assignment to and then click "Assign"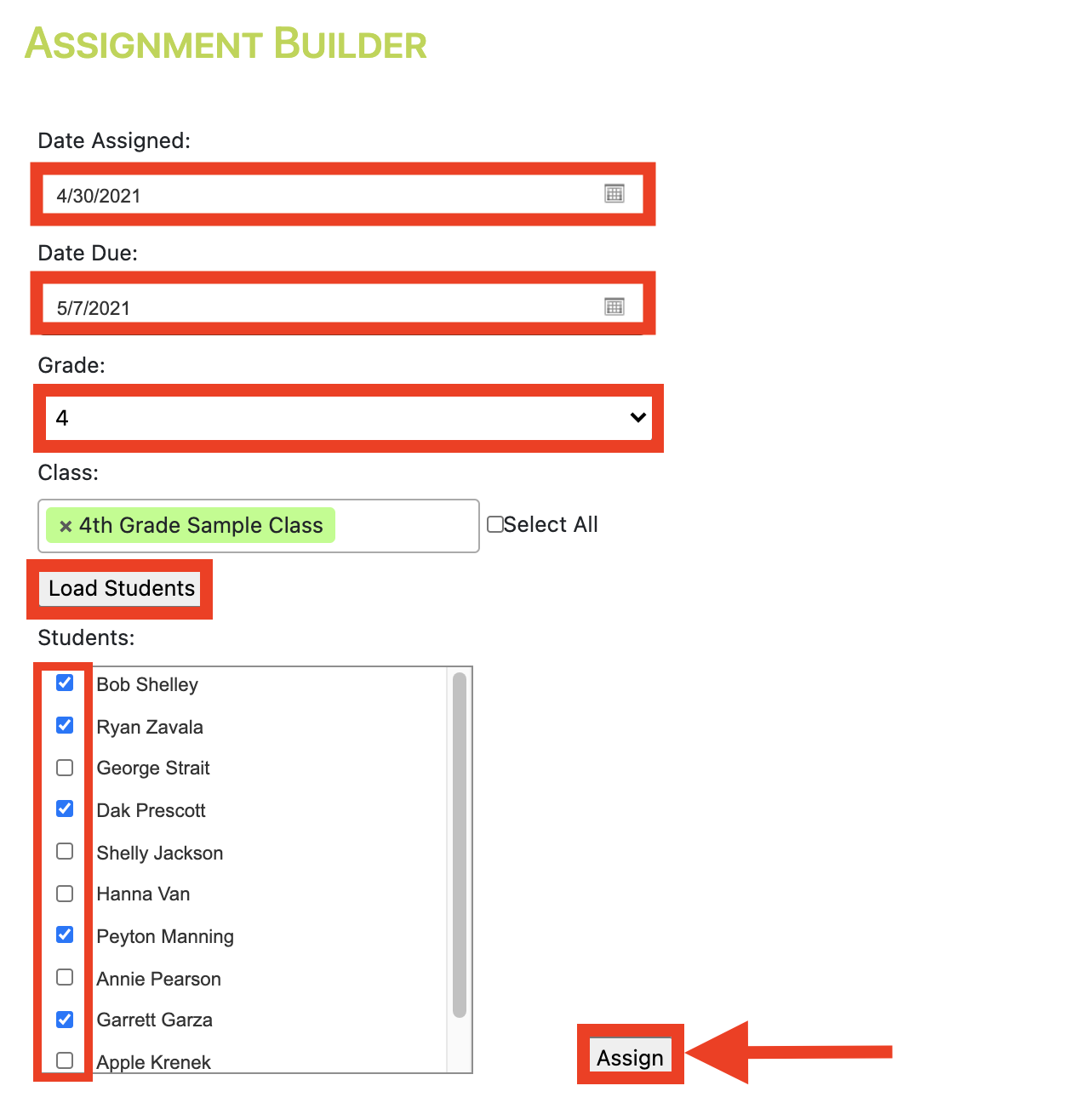 EdGal Tip: You can create assignments for students in LiftOff the same as you would for Education Galaxy. It doesn't matter which platform the student is active in, they will see their assignment on either platform.
---
---