Enable the Assignment Message Feature
Our Assignment Message Feature allows teachers to provide instructions on a specific assignment. Teachers can record a short video or provide directions in a text format for their students. This message will automatically pop up for students when they click to begin the assignment, this will help increase teacher interaction with students especially while working remotely! The feature must be enabled by a campus administrator for use by teachers. Watch the video or follow the steps below to unlock this feature.
To unlock this feature for teachers go to the "School Center" tab and select "Assignment Messages"

To Unlock this feature for all your teachers:
Click "UnBlock All" from the options at the top of the page under each messaging feature, text and video
To Unlock this feature for an individual teacher:
Under the Text Message and Video Message columns to the very right, click Block/UnBlock and it will toggle the status for each teacher, clicking Block will switch to UnBlock and clicking UnBlock will switch to Block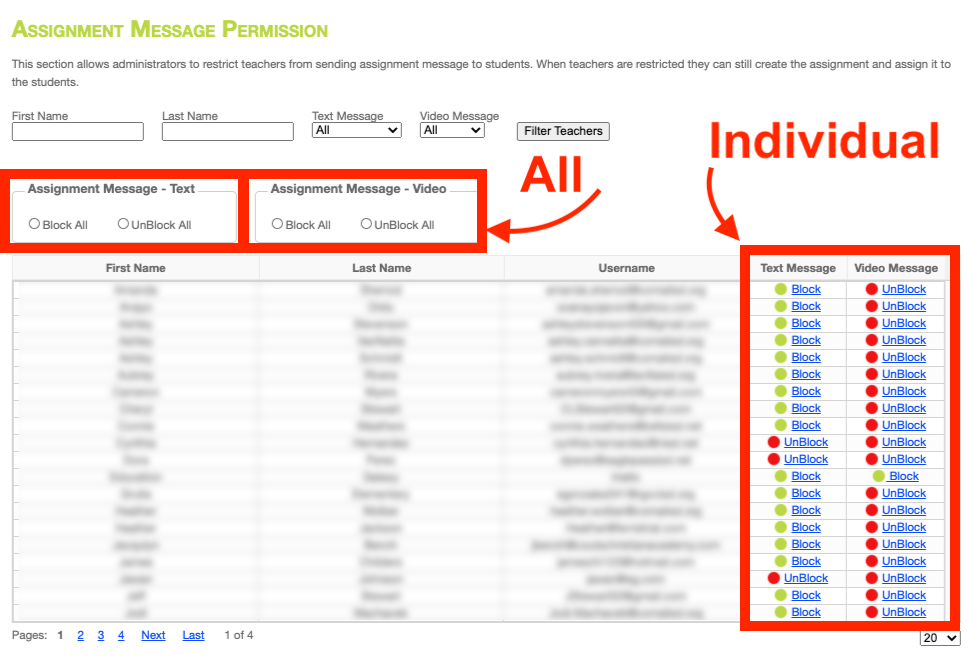 ---
---