Add Student to an Existing Class
It is very easy to add a student to an existing class. Edit classes to include any new student(s) for assignment assigning and report pulling purposes. Follow the steps below to learn how to add a student to an existing class.
Go to the "Student Center" tab and select "View Classes"
Click "edit" next to the class to add the student.  Students can be in multiple classes, classes are just a way to organize students into manageable groups to give tests/assignments and pull reports.

The box on the left will have all the available students to add to the class. Use the arrows in the middle to move the selected student into the class and then click "Update Class" to save.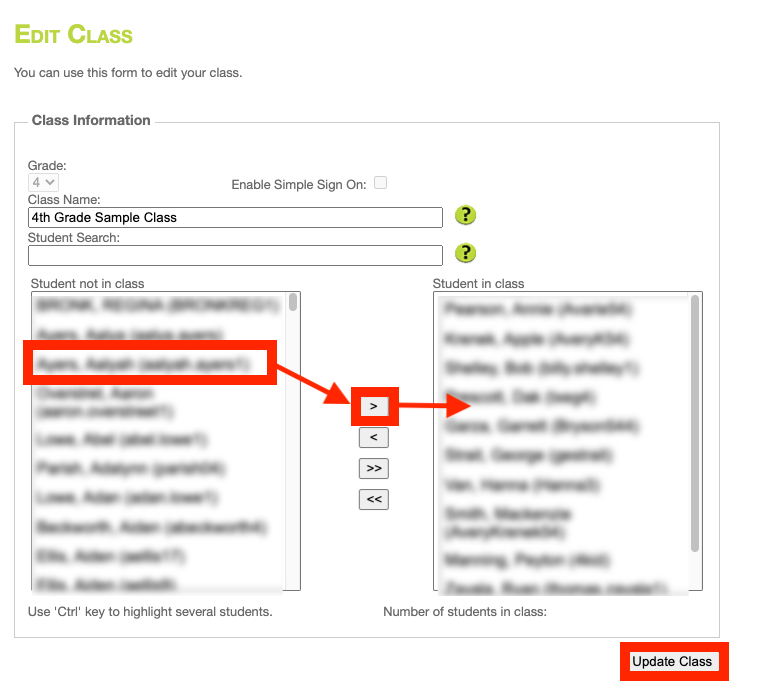 EdGal Tip: If you have multiple classes created, don't forget to add the student to all classes they might need to be in, eg. small groups, rotational classes, etc.
---
---