Toggle Up or Down a Grade Level
Students have the ability to toggle up or down one grade level from their account. If a student needs extra practice in a grade level below, direct your students to click on their grade level and select down 1 level. If a student is excelling at mastering their on grade-level standards, you can challenge students by working on standards in a grade level above. Just direct them to click on their grade level and select up 1 level.
It is also important to note that the galaxy stars and rankings the students earn will stay in the grade level that they earned them in; they do not crossover grade levels.
We have K-8 content so, kindergarten students cannot toggle down, and 8th-grade students cannot toggle up.
The ability to toggle down by a grade level helps support our teachers and students with House Bill 4545 for our teachers and students in Texas.
K-1 Dashboard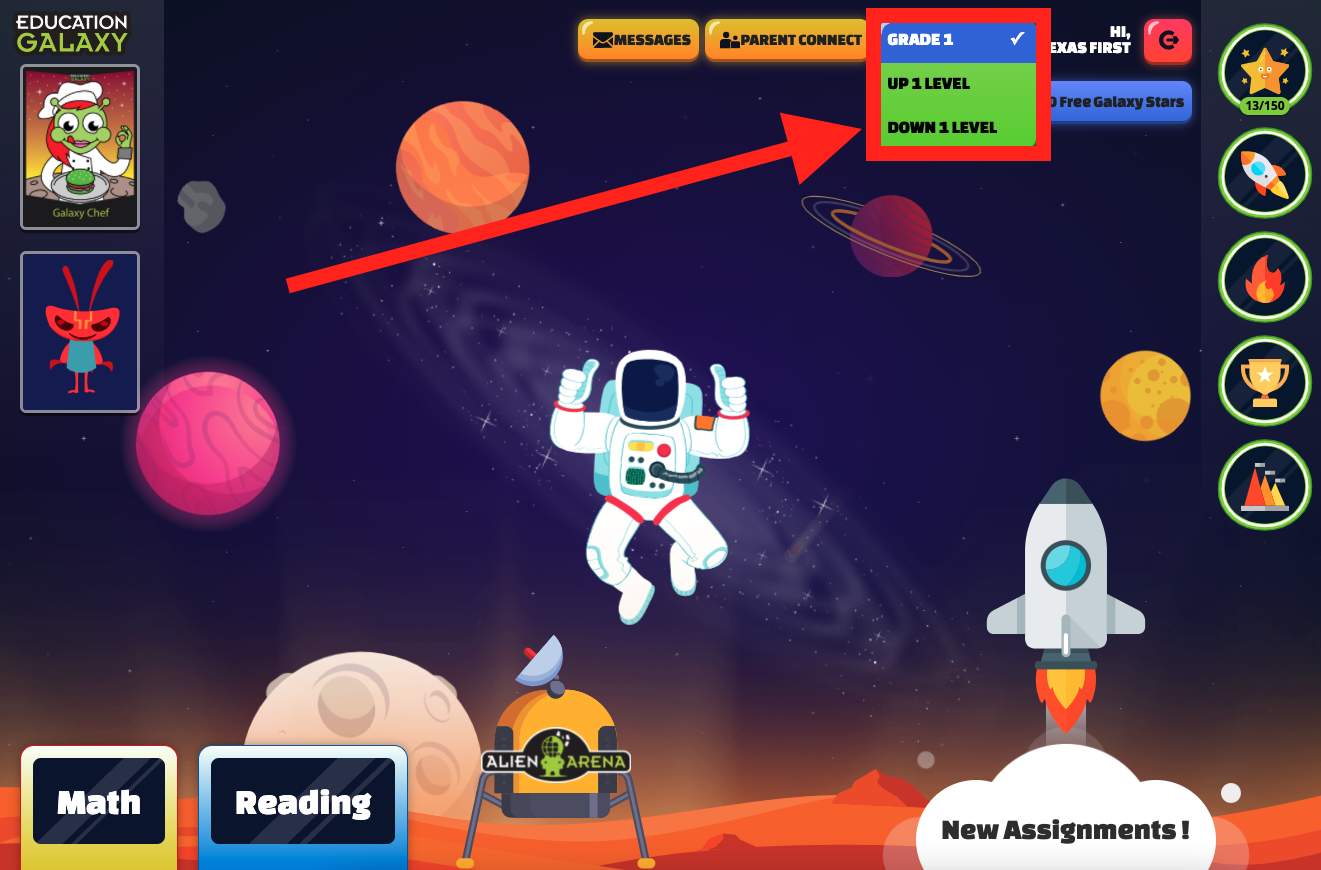 Elementary Dashboard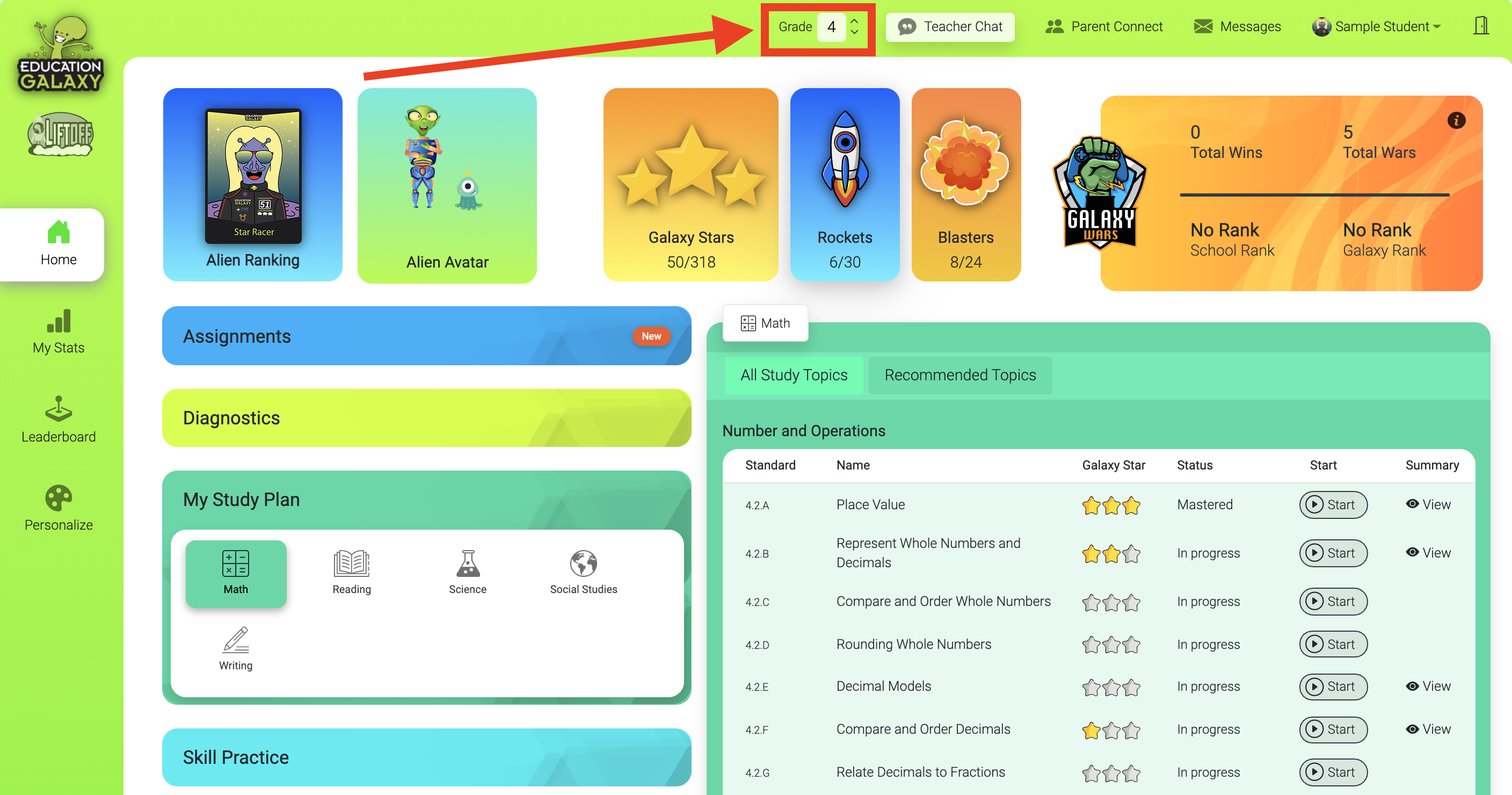 Middle School Dashboard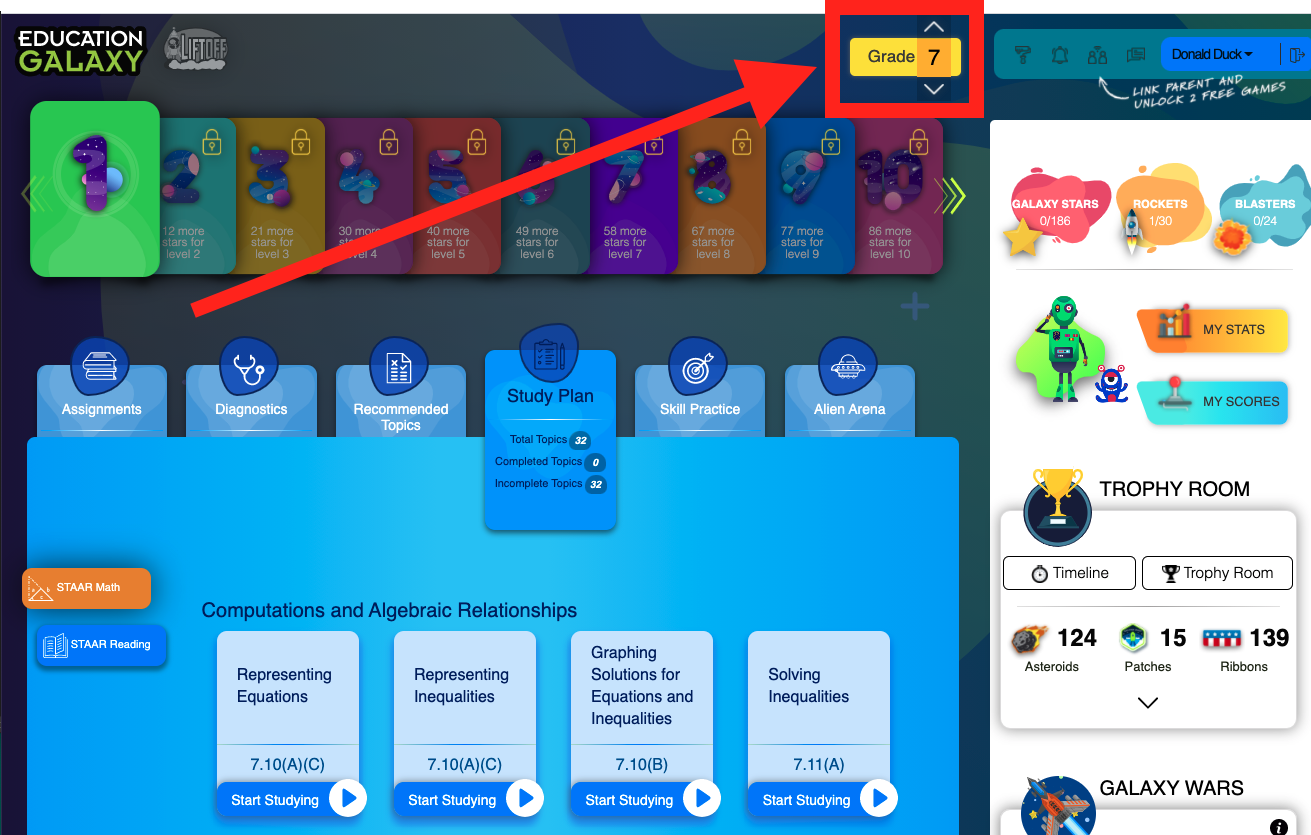 ---
---