Student Data Trackers
Students taking ownership of their own learning is so powerful. Education Galaxy's Study Plan makes it super easy for students to track their data and progress.
Corsicana ISD in Texas shared the data trackers they created for their students to use with Education Galaxy district-wide and graciously offered to share their forms with other educators.
If you are in a different state, take a look at the data trackers below as an example and then make your own version of these forms for your students by simply including each topic from My Study Plan, and your students can begin tracking their own learning progress with Education Galaxy!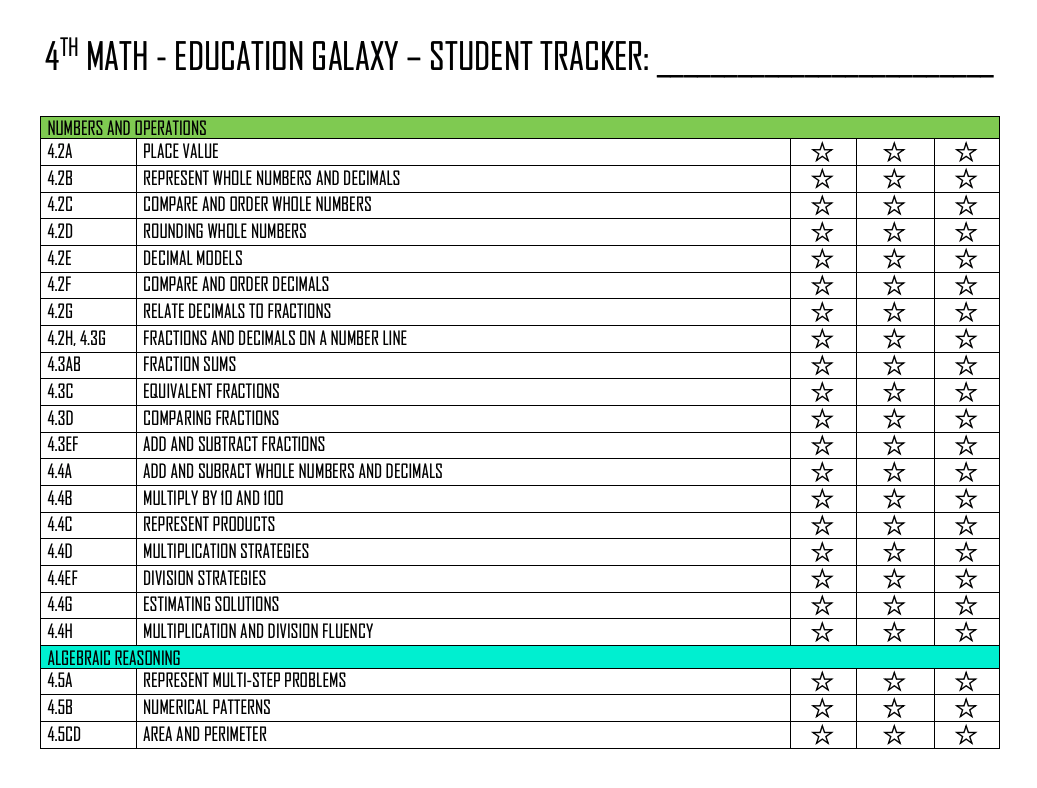 Education Galaxy's new "My Stats" page for students will help them update their data trackers as they reflect on their learning and progress.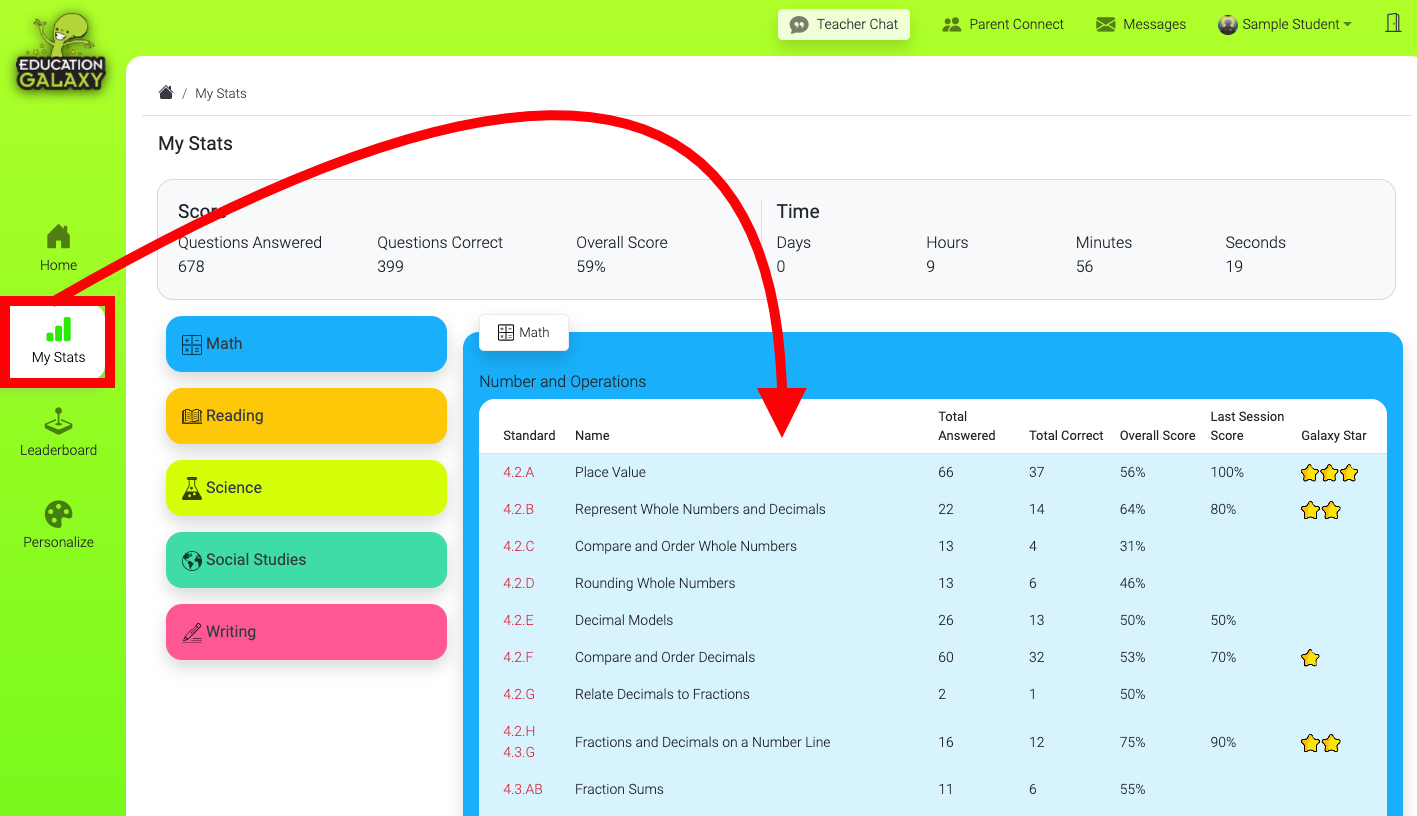 Check out our Student Data Goal Setting Templates article for more ideas about helping students set data goals!
---
---