How to Print Student ID Cards
It is super easy to create student login cards for Education Galaxy! Follow the steps below to get started
 Students who use Classlink and Clever will not have a traditional username and password.  They will not need an Education Galaxy Login Card, they will simply log in through your campus portal.
Step 1: Go to the "Student Center" and select "Manage Users"
Step 2: Click on "Manage Students"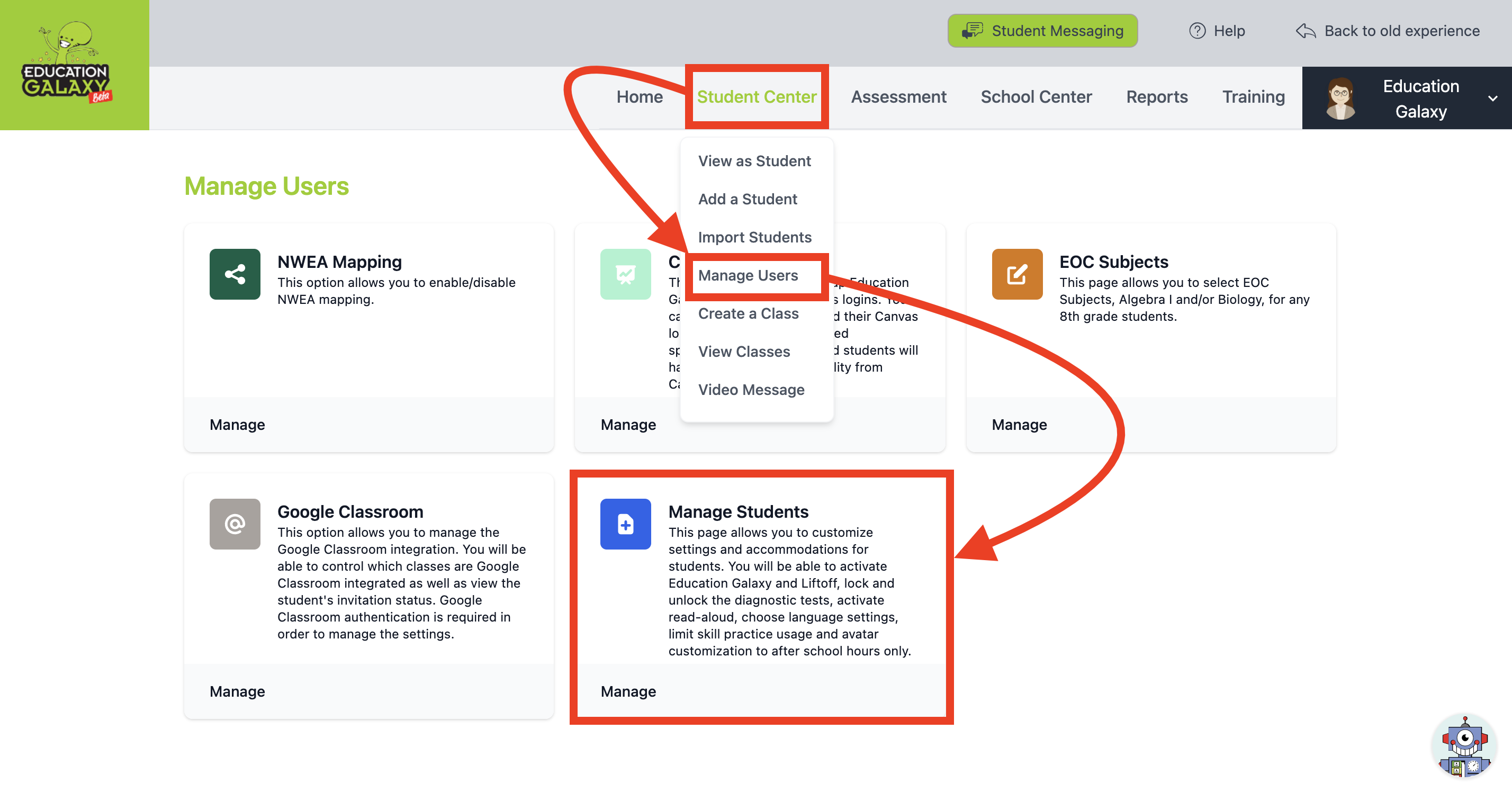 Step 3: Filter by grade and class or type in a student's name to print login cards for the selected student(s). Leave the filter options blank to generate a login card for every student at the school.
Step 4: Click on the "Search" button
Step 5: Click on the "ID Card" button

Step 6: Click "Print"!
EdGal Tip: Print 2 sets of the student login cards, one for school and one for home.
---
---